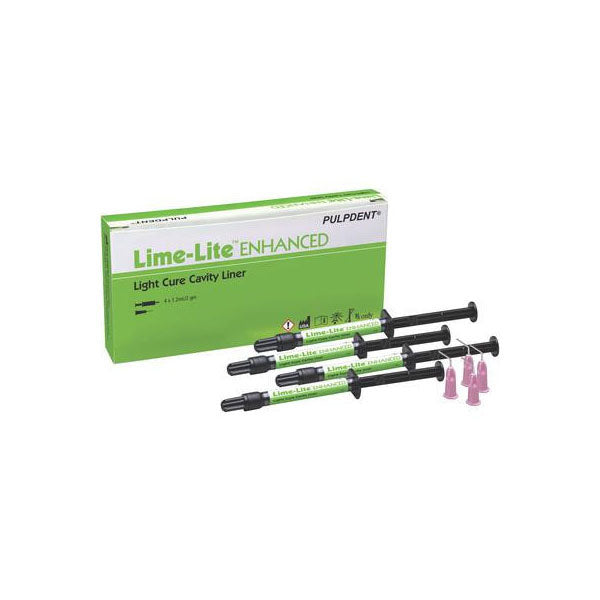 Pulpdent
Pulpdent Lime-Lite Enhanced Cavity Liner 4 Syringes Kit
---
Light-cure, radiopaque and moisture-friendly cavity liner and base material. Specially formulated for use with adhesives, composites and conventional restorative materials.
Greater adhesion to dentin.

Greater release of calcium, phosphate and fluoride.
Durable – high compressive strength and wear resistance.
Shock absorbing – will not fracture or crumble.
Contains no Bisphenol A or Bis-GMA.
Package: 4 x 1.2ml syringe, 20 x 20 ga. applicator tips
Exp: 2025-03
---
Share this Product
---
More from this collection