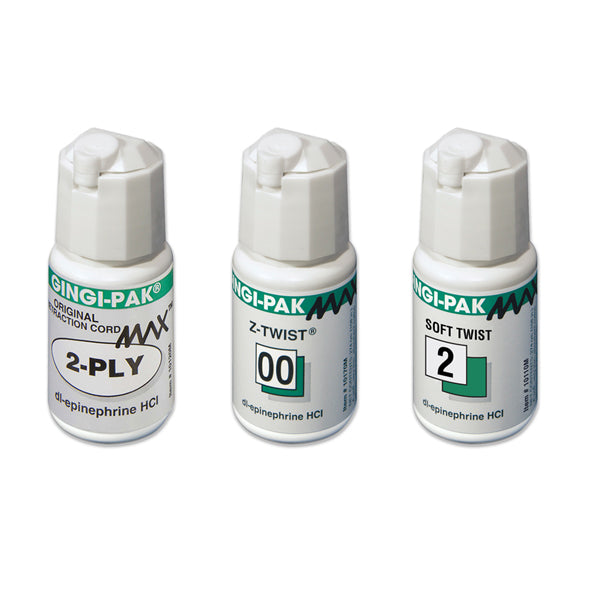 Gingi-Pak
Gingi-Pak Max Original Cords Epinephrine Knitted Retraction cord
---
Impregnated with dl epinephrine HCl.
The Original 2-Ply is loosely wound so that the strands may be separated, twisted or combined to make them ideal for use in the gingival sulcus regardless of the size or condition.The natural strong, yet soft and pliant 100% cotton cord is suitable for all techniques, including the 2-cord technique.
Like all Gingi-Pak medicated cord the original 2-ply is hand-impregnated to assure delivery of a consistent dosage of 0.5 mg of solution per linear inch. Each bottle of original 2-ply contains 108 inches (274cm) of cord.
Each bottle contains 108 inches (274cm).
package: 1 bottle
Exp: one year and above
---
Share this Product
---
More from this collection