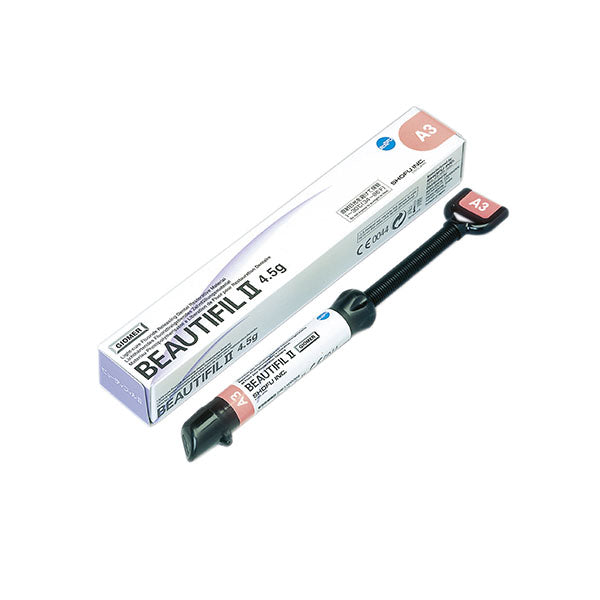 Shofu
Shofu Beautifil II nano-hybrid composite Syringe
---
Universal nano-hybrid composite incorporating a stable phase of glass-ionomer for aesthetic and long-lasting restorations that release and recharge fluoride. Beautifil II responds to the concentration of fluoride in the mouth while maintaining the strength and stability of a composite resin.
In a published clinical study, there were no secondary caries after 8 years
1
, making it a great choice for pediatric care and high-caries risk patients. In addition, discrete nano fillers (10~20nm) have been included in the filler structure to obtain a filler load of 83.3% by weight for fast and easy polishing with an outstanding surface luster.
Package: 1 - 4.5 gram syringe
SKU: 1402
Exp: At least one year
---
Share this Product
---
More from this collection