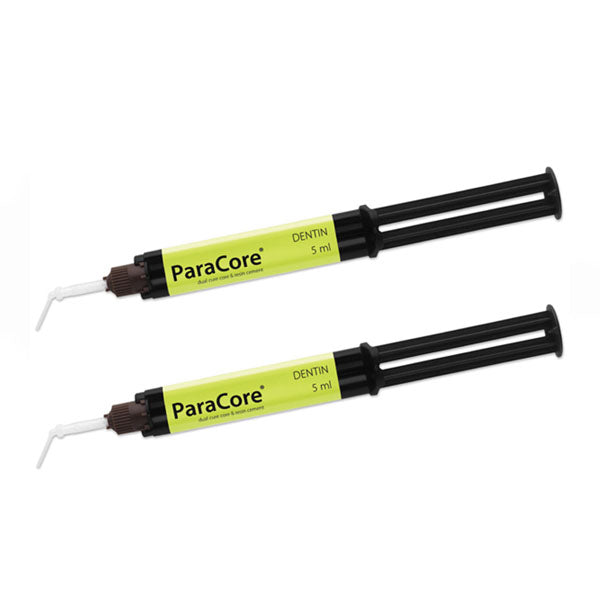 Coltene
Coltene ParaCore 5ml Automix Syringe Dentin
---
Resin-based, fiber reinforced, dual cure core material. When used with dual-cured dentin bonding agents, the material is suitable for root canal post cementation, which can be done simultaneously during the core build-up procedure. Cuts like dentin. Radiopaque with fluoride release.  5ml syringe allows direct placement into the prepared tooth.
Regular Set Working Times: 0'30"
Package:  Dentin Shade, Regular Set
Contains: 2 x 5ml syringes ParaCore, 20 mixing tips with root canal tips.
Exp: 2025-11
---
Share this Product
---
More from this collection