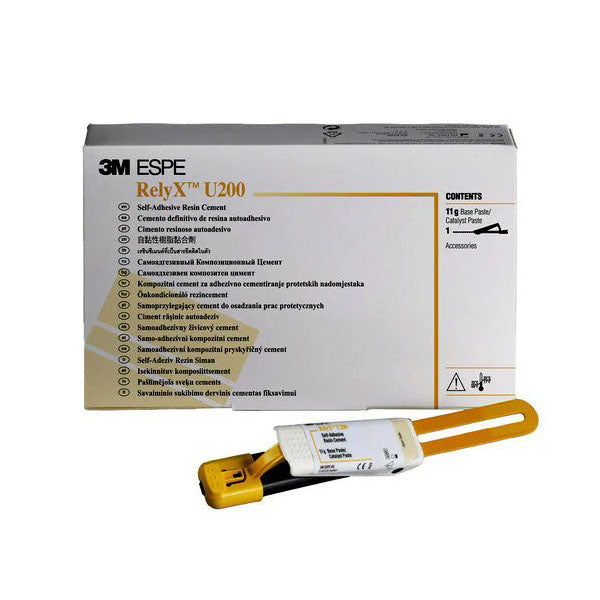 3M ESPE
3M RelyX U200 Clicker Universal Self-Adhesive Universal Resin (Package Damaged)
---
Next generation self-adhesive resin cement features enhanced bond strength, mechanical properties, and esthetics. Automix syringe saves time with easy handling and flexible dose dispensing. 
With 3M™ RelyX™ U200 you get:
Resistant to discoloration.
Moisture-tolerant.
Easy removal of excess cement.
Virtually no post-operative sensitivity.
No etching*, priming or bonding required. 
*Except for 2- or 3-unit Maryland bridges and 3-unit inlay/onlay bridges, which require selective etching to increase surface area for bonding.
RelyX U200 Clicker - Universal. Self-Adhesive Universal Resin Cement in the Clicker Dispenser

Package: 1 - 11 Gm. Clicker Dispenser (dispensed in 80 clicks, approx 40 applications), 1 Mix Pad, Instructions, Technique Card
SKU: 56875
(Package Slightly Damaged, All items inside are new and intact and still in original package)
---
Share this Product
---
More from this collection