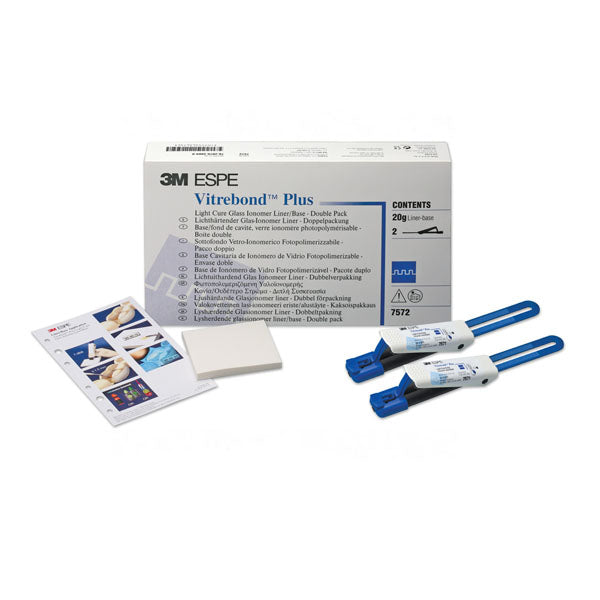 3M ESPE
3M ESPE Vitrebond Plus Double Pack
---
Light-cured, resin-modified paste-liquid glass ionomer base/liner protects like a conventional glass ionomer liner without the mess of measuring.
Sustained fluoride release.
Strong bond to dentin seals tooth to protect against microleakage.
Protects against post-operative sensitivity.
Greater ability to reduce the effects of polymerization shrinkage than flowable liners (when tested using 3M™ Filtek™ Z250 Universal Restorative).
Fluoride release of a true glass ionomer.
Clicker™ Dispenser provides fast, easy dispensing, and the right mix every time. No need for mixer, activator, applier, mixing tips, or any other devices
Contains: 2 Clicker Dispensers with 10g material each, mixing pad, instructions, technique card.
SKU: 7572
Exp: 2024-11
---
Share this Product
---
More from this collection