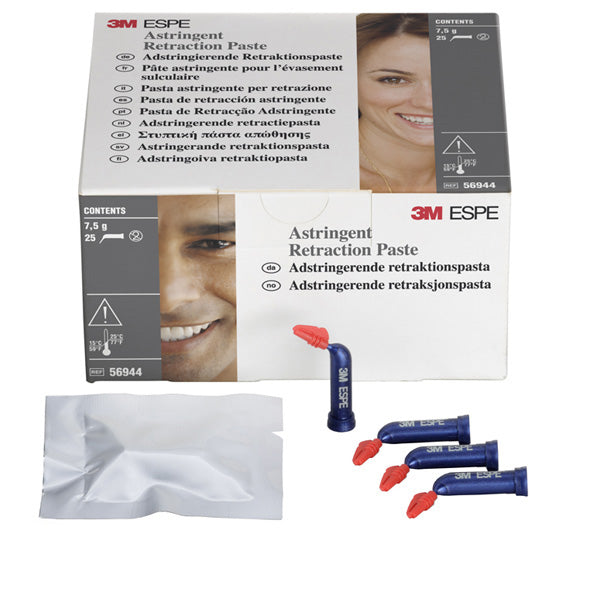 3M ESPE
3M ESPE Astringent Retraction Paste Capsule
---
Formerly sold as "3M Retraction Capsule". Only the name has changed; The formulation is exactly the same.
High viscosity, 15% aluminum chloride astringent retraction paste. Dispenses easily through an extra-fine tip and effectively deflects marginal gingiva.
The extra fine tip provides easy interproximal access and fits directly into the sulcus.
Provides effective gingival retraction in up to half the time of cords.
Enables a clean, dry sulcus and robust hemostasis.
Gentle on tissue for improved patient comfort.
Hygienic unit-dose capsules are compatible with most composite dispensers.
Package: 25/pkg 7,5g
SKU: 56944
Exp:2025-02
---
Share this Product
---
More from this collection