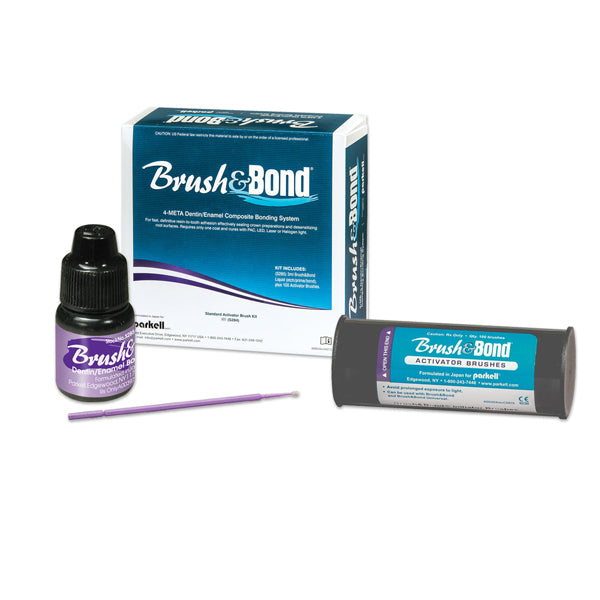 Parkell
Parkell Brush & Bond Complete Kit
---
6th generation, single-bottle, self-etching, self-priming, light-cured dentin bonding agent that contains 4-META.
This creative bonding system integrates the initiator into the activator brush; mix 1-3 drops of liquid with an activator brush to initiate the chemical reaction; use activated liquid within 3 minutes. Etch uncut enamel with phosphoric acid before applying adhesive.
Brush & Bond can be used to bond direct and indirect composite and ceramic restorations. It is compatible with light-cured, dual-cured and self-cured resins. It can also be used on dentin surfaces before temporization to permanently seal tubules to prevent sensitivity.
Package: 1 - 3ml liquid, Mixing Well and 100 standard activator brushes
Exp: 2024-09
SKU: S284
---
Share this Product
---
More from this collection