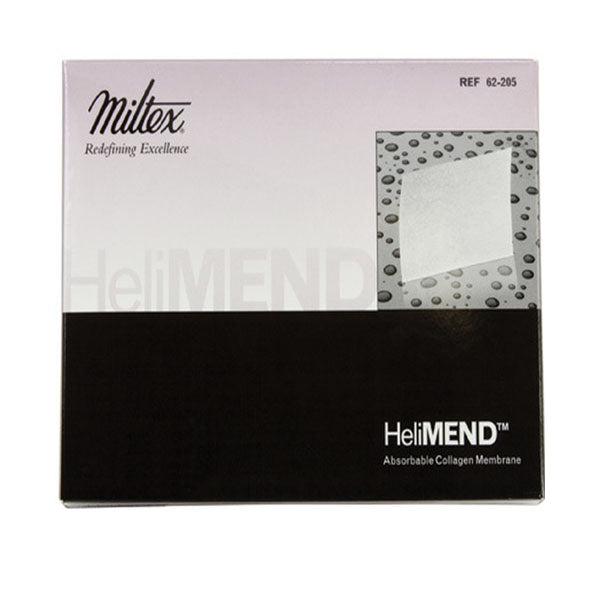 Miltex
Miltex HeliMend Absorble Collagen Membranes
---
Absorbable collagen membranes made from purified bovine tendon. Provides wound stabilization and creates space during guided tissue regeneration where a longer absorption rate is desired. Material is pliable and does not become slippery when hydrated.
Indicated for guided tissue regeneration procedures in periodontal defects to enhance regeneration of the periodontal apparatus. Sterile, individually packed (1 per box).
HeliMend – Absorbs in 4 to 8 weeks.
Size: 15mm x 20mm
Package: Single Membrane
SKU 62-203
Exp: 2024-04


---
Share this Product
---
More from this collection